by Allen Rich
Dodd City, Texas -- Both Dodd City teams opened the 2019 Craig Reed Invitational Tournament with victories Thursday morning.
The Dodd City Lady Hornets started with a 14-0 run in the first quarter and bettered that with a 22-0 run to begin the second period on the way to a 75-7 rout of Campbell. The Dodd City girls only allowed one point in the second half.
The Dodd City Lady Hornets will be back in action at 7:00 p.m. Thursday night against Caddo Mills.
In a rough-and-tumble boys game, the Dodd City Hornets pulled away late for an 18-point win over Detroit. Dodd City opened the game with a 5-0 run, but Detroit answered with an 8-0 run to take the lead.
Detroit led, 14-9, after the opening period before a pair of triples by Dodd City freshman Ashton Balvin helped the Hornets slip in front, 18-17. Detroit tied the contest, 21-21, but a three-pointer by Dodd City sophomore Gunnar Wilson gave the Hornets a 24-21 advantage at the half.
Dodd City distanced Detroit during the final two periods to post a 56-38 win.
The Hornets will be back on the court at 8:30 p.m. Thursday against Sam Rayburn.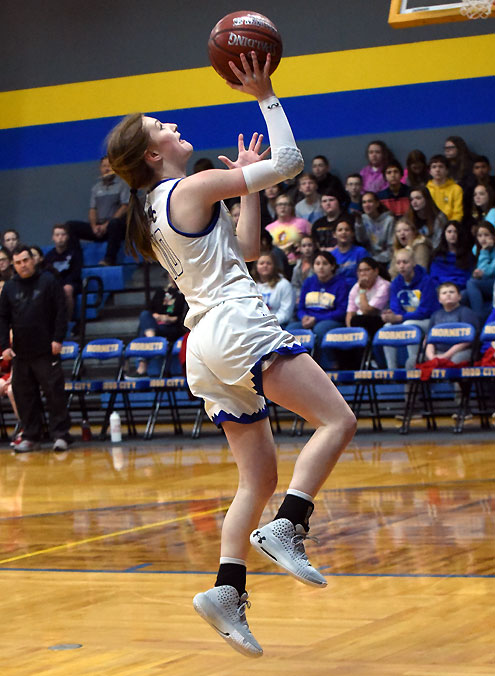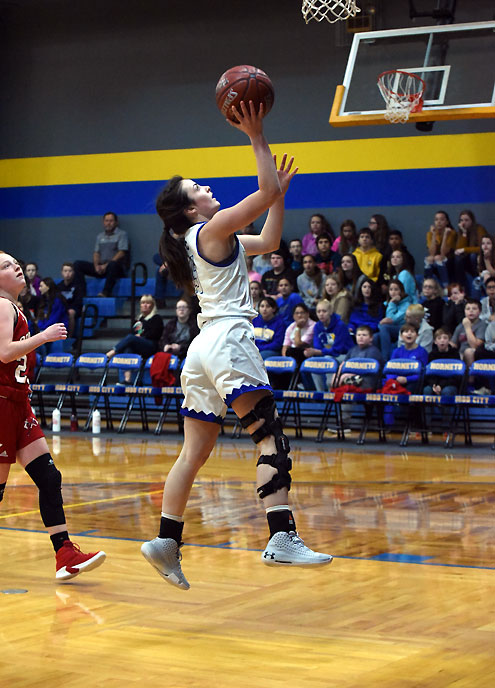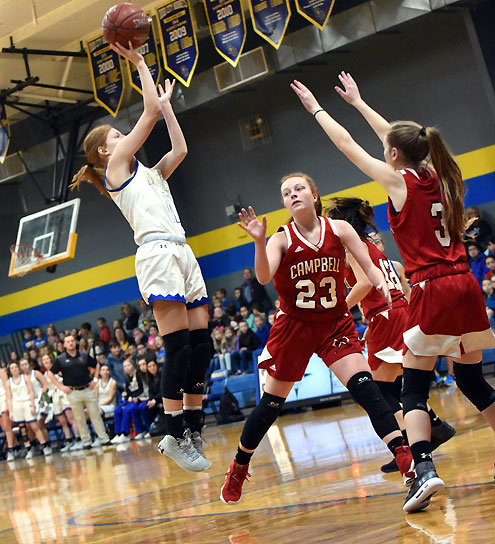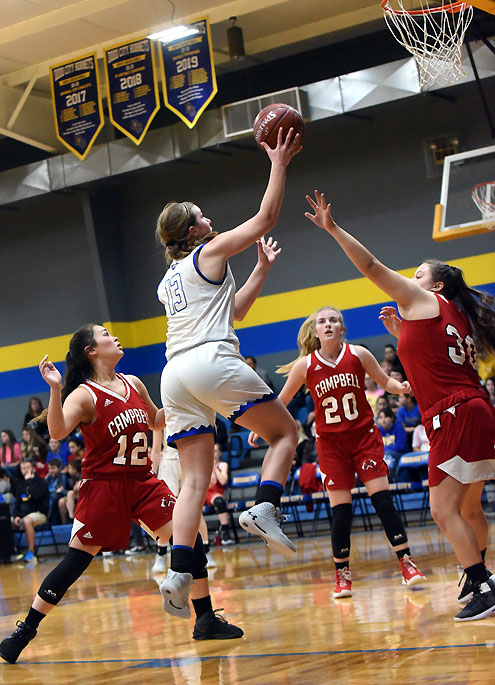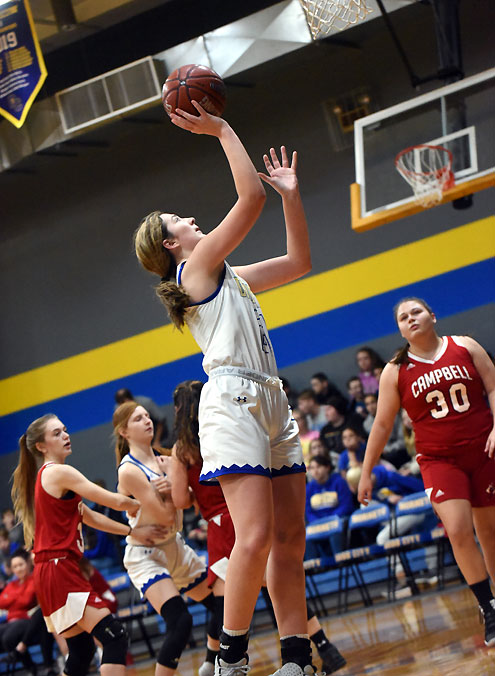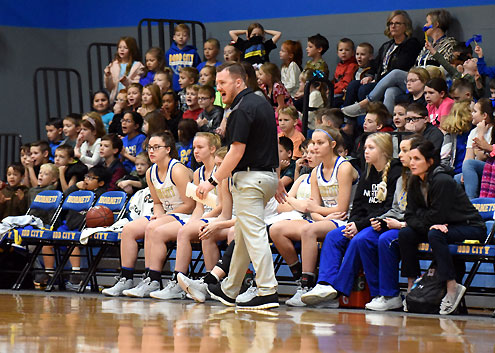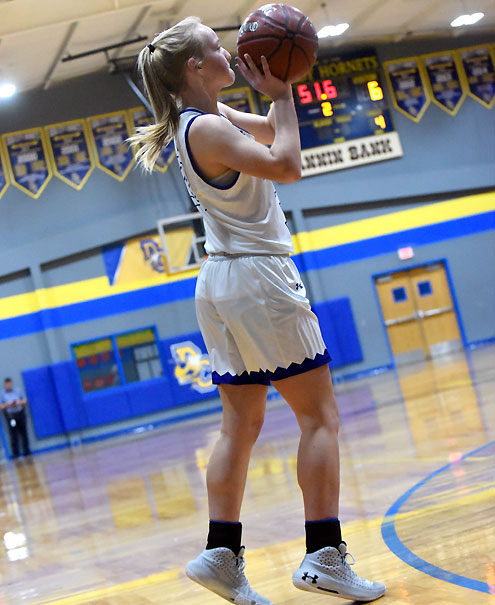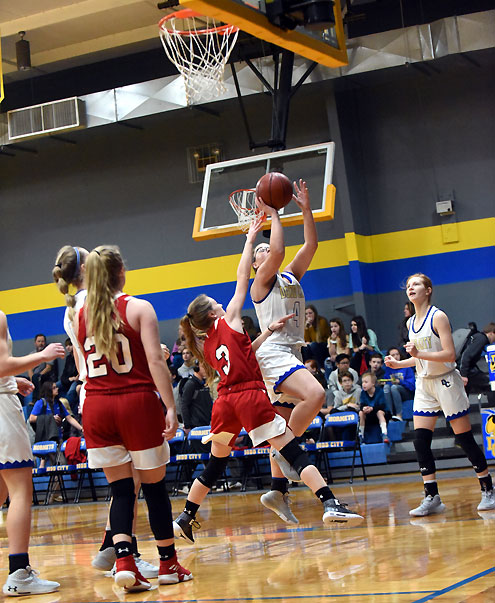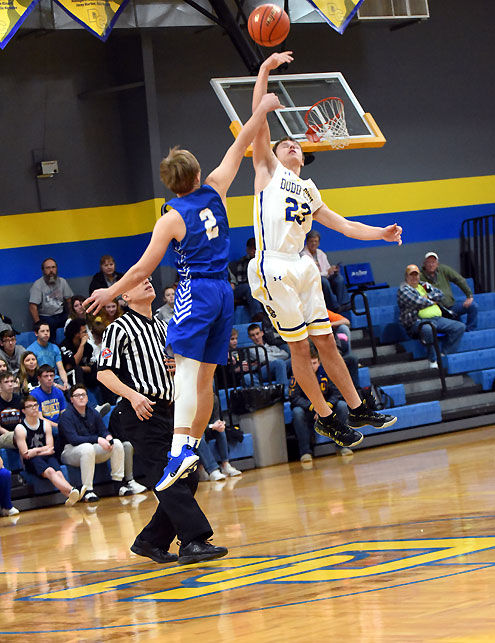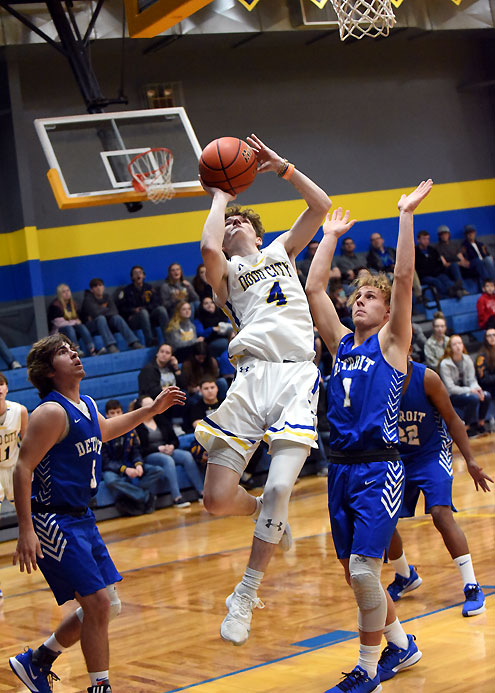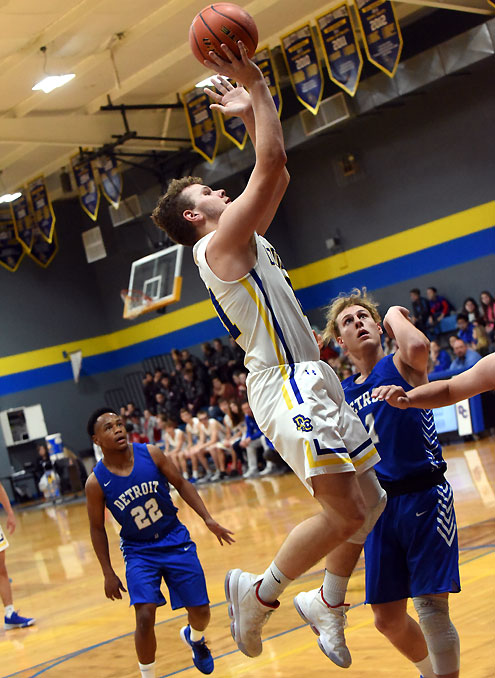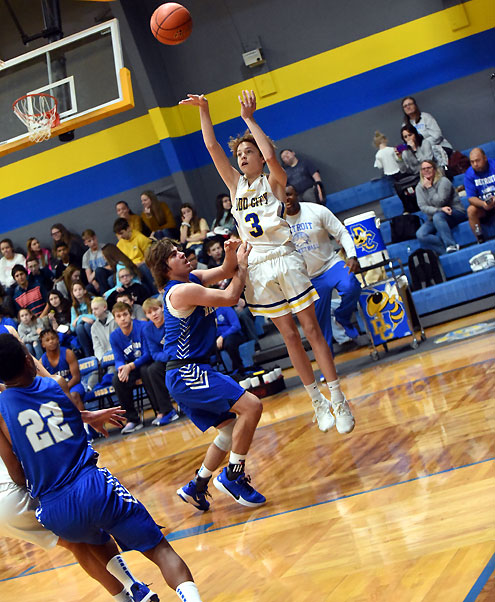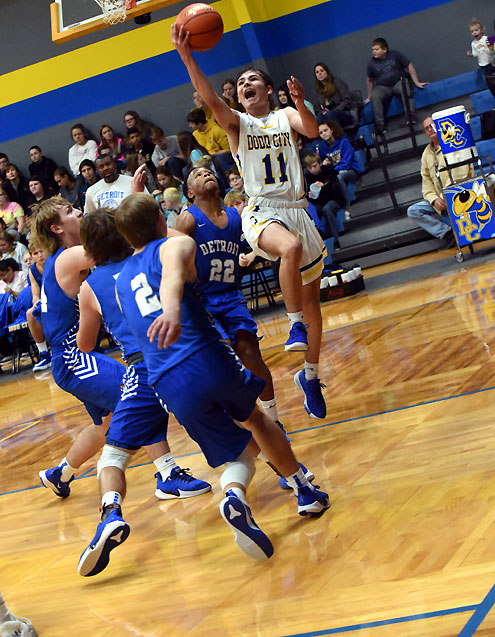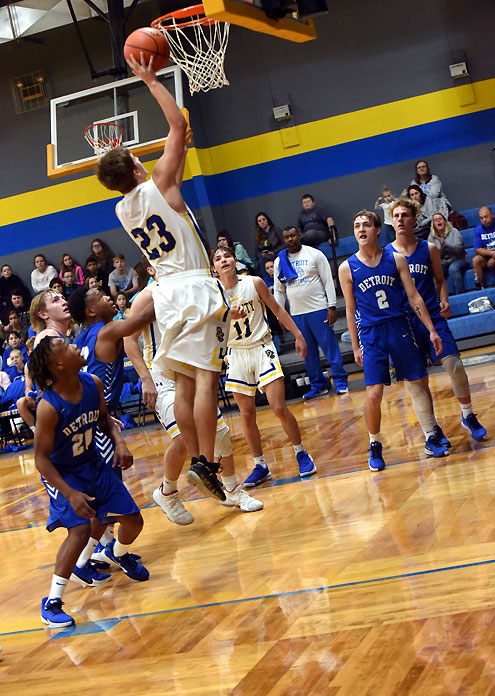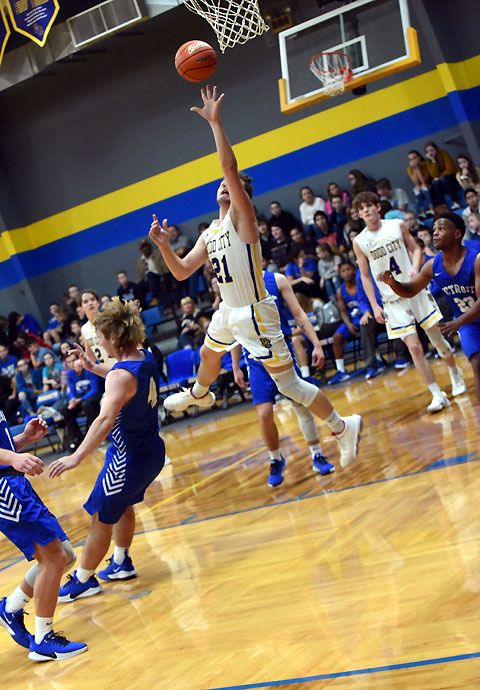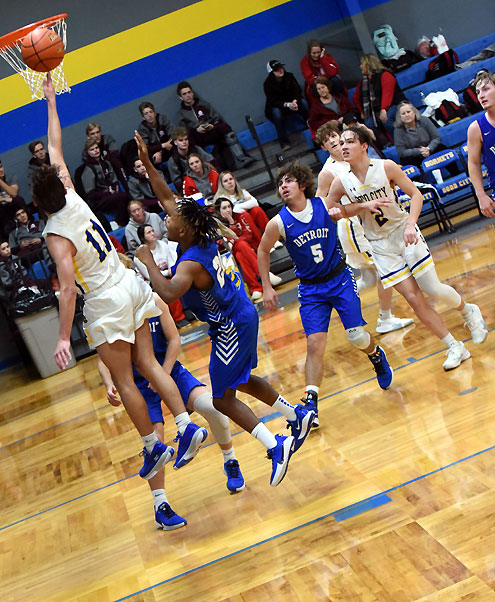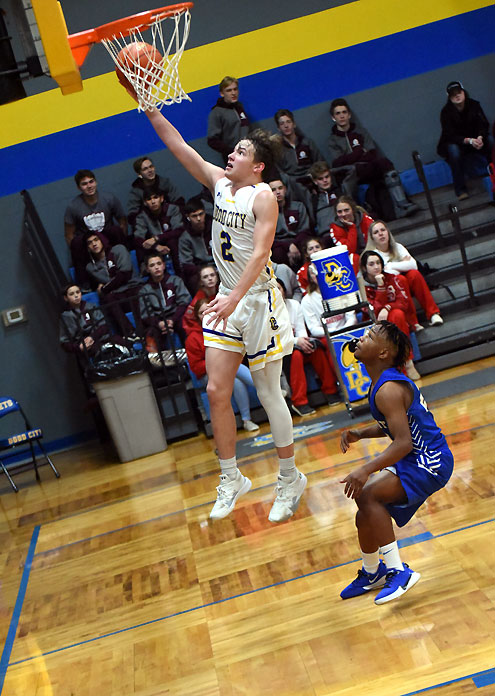 photos by Allen Rich