By Allen Rich
Dodd City, Texas -- An all-new season brings the same all-out effort from the Dodd City Lady Hornets in a season-opening 49-point win over the Class 3A Bells Lady Panthers. Dodd City opens the year as the No. 2-ranked team in Class A.
Dodd City tripled up on Bells, 21-7, in the first quarter and the Lady Hornets had a 37-14 cushion at halftime.
In the second half, Dodd City outscored Bells 42-16 as the Lady Hornets pulled away for a 79-30 victory in front of their hometown fans.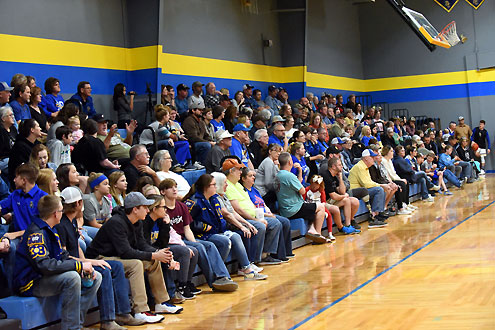 Cassidy Herron had a game-high 18 points to lead four Lady Hornets in double figures. Rion Baccus had 15 points, Dani Baccus finished with 14 points and Kylee Graves dropped in a dozen points.
Delaney Pilliod knocked down nine points, Journie Hilliard scored six, Braylee Cowan put up three points and Tori Dotson had two points.
The Dodd City Lady Hornets (1-0) will compete in the Saltillo Basketball Tournament November 21-23.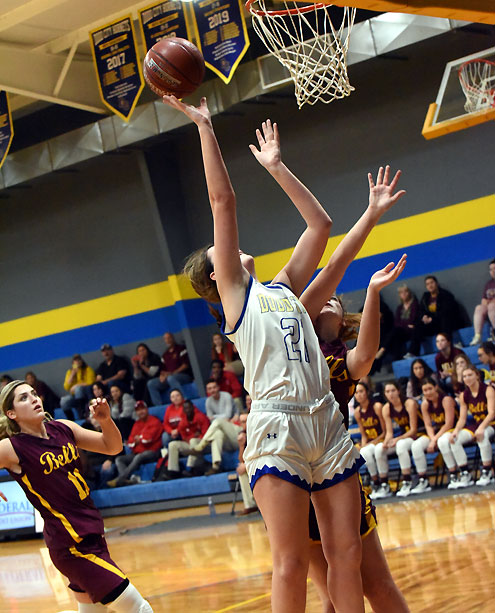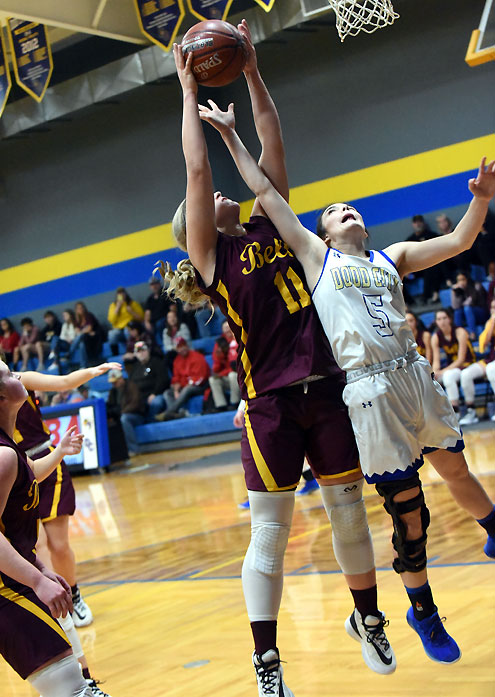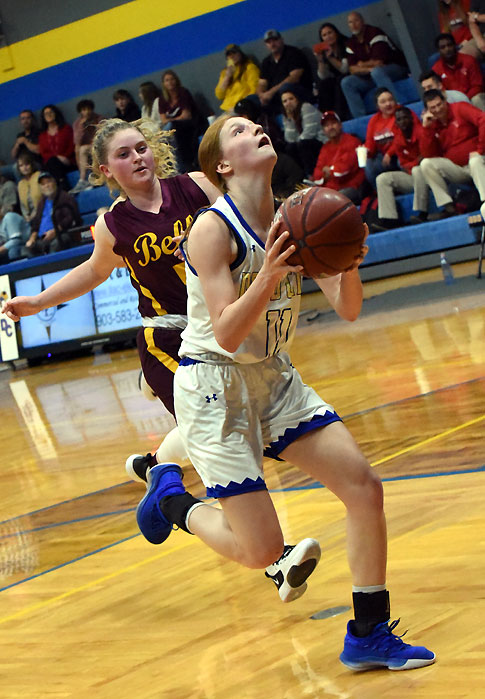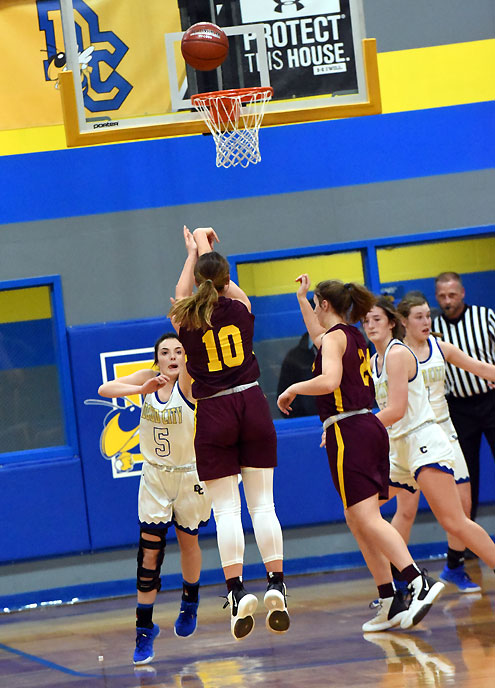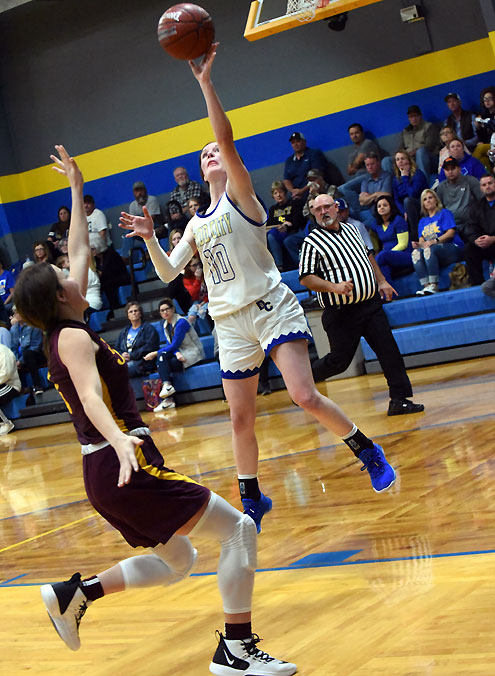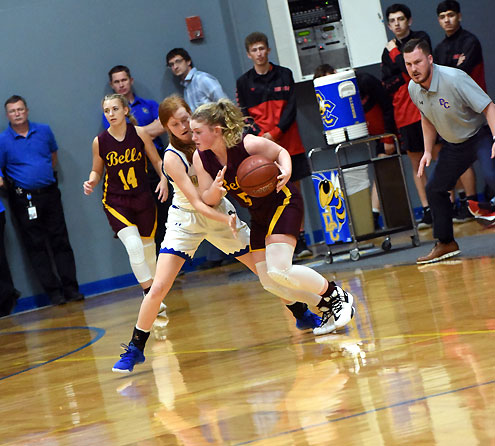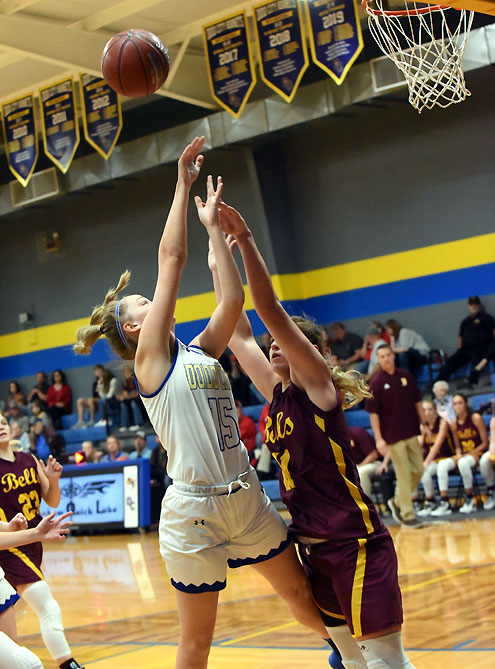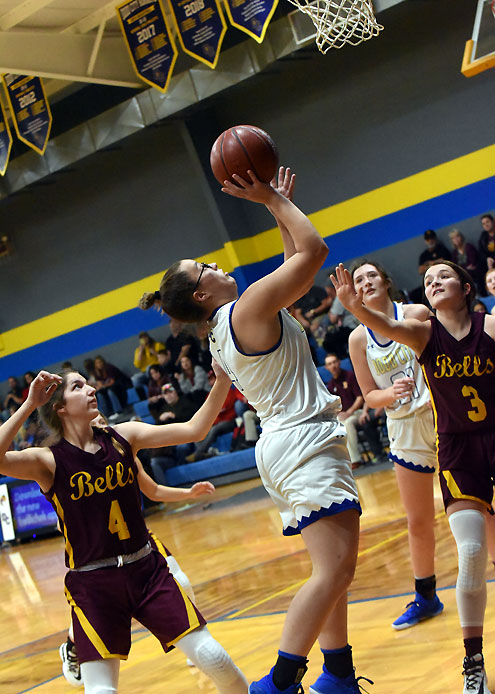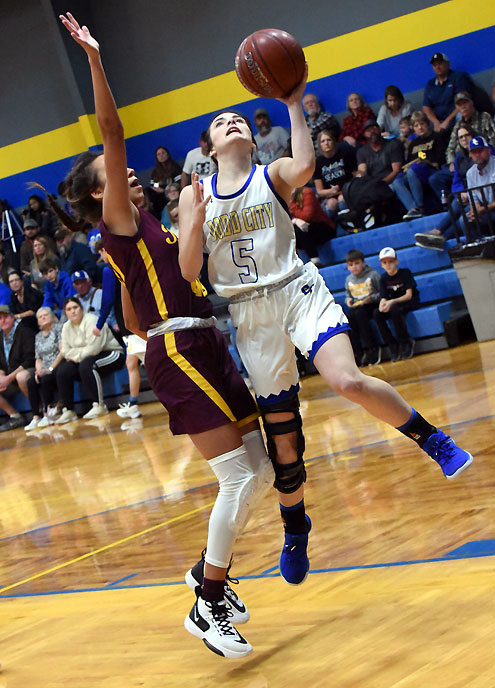 photos by Allen Rich