by Allen Rich
Dodd City, Texas -- The Dodd City Lady Hornets moved to 6-1 in District 12-2A and clinched their second-consecutive district championship with a five-set thriller over the Wolfe City Lady Wolves.
The Lady Wolves took the opener, 25-23, but the Lady Hornets pulled even with a 25-18 victory in the second set.
It was Wolfe City with another 25-23 win in the third set and once more Dodd City answered with a 25-17 win to tie the match and bring the teams back out onto the court for the tiebreaker.
Wolfe City and Dodd City battled to a 19-19 tie before the Lady Hornets slipped in front, 20-19. A timely kill by Dodd City freshman Rion Baccus gave the Lady Hornets an exciting 21-19 victory in the tiebreaker.
Ali Preas and Journie Hilliard combined to knock down 40 kills, with Preas putting down a match-high 24 kills and Hilliard slamming down 16 kills.
Tori Dotson had seven kills and Rion Baccus contributed three kills.
Delaney Pilliod handed out 30 kills.
Dani Baccus finished with four aces and Kylee Graves had three aces.
Dodd City beats Wolfe City in 5
23-25, 25-18, 23-25,25-17, 21-19
Ali Preas: 24 kills, 4 blocks
Journie Hilliard: 16 kills, 5 blocks, 4 aces
Delaney Pilliod: 30 assists, 2 aces, 5 digs
Dani Baccus: 5 assists, 7 digs, 4 aces
Rion Baccus: 3 kills, 5 digs, 1 ace
Tori Dotson: 7 kills, 3 digs, 4 aces
Kylee Graves: 3 aces, 4 digs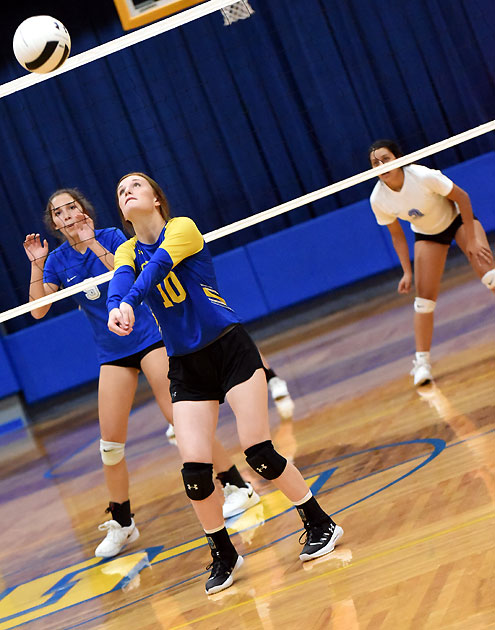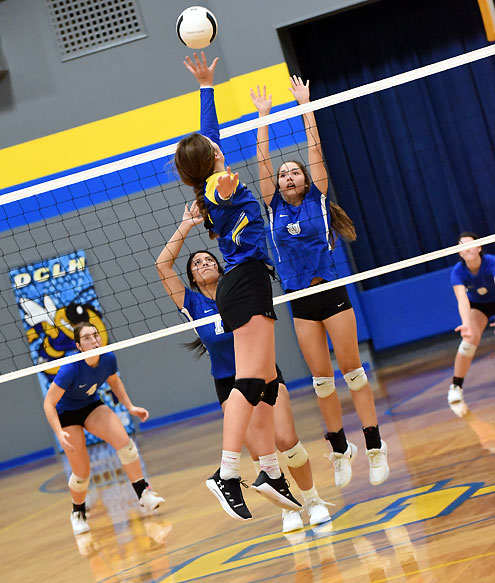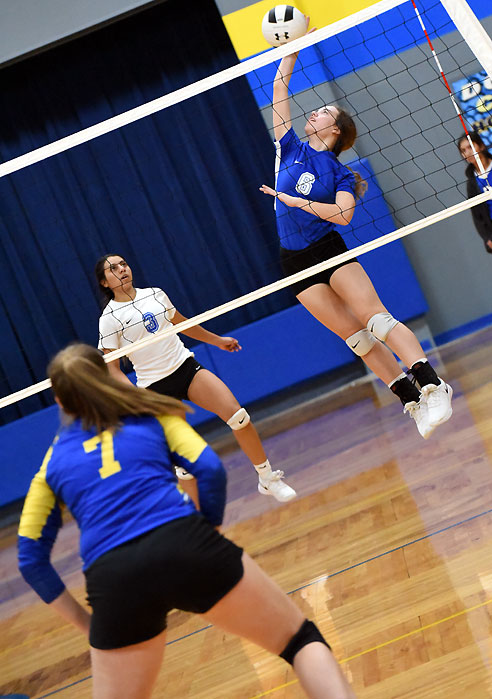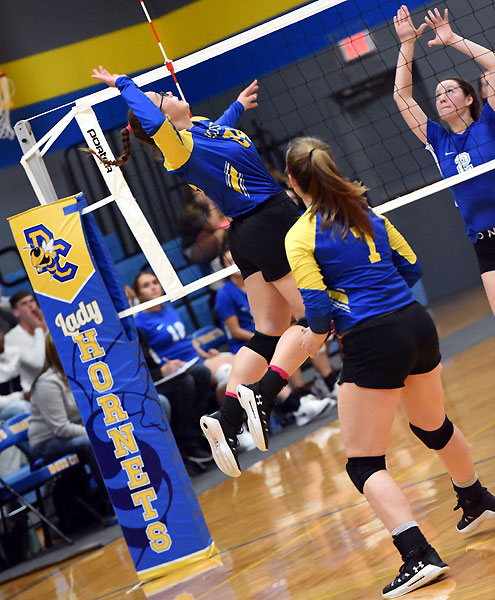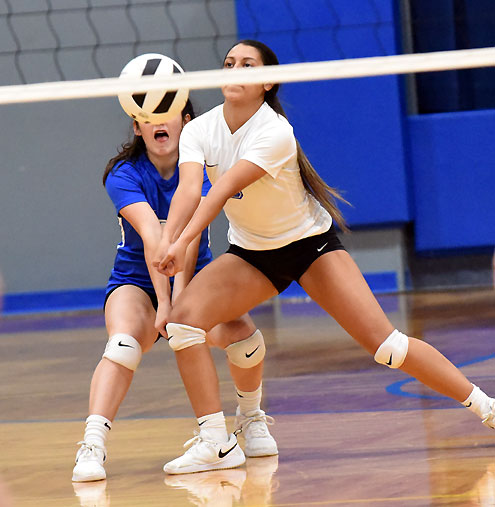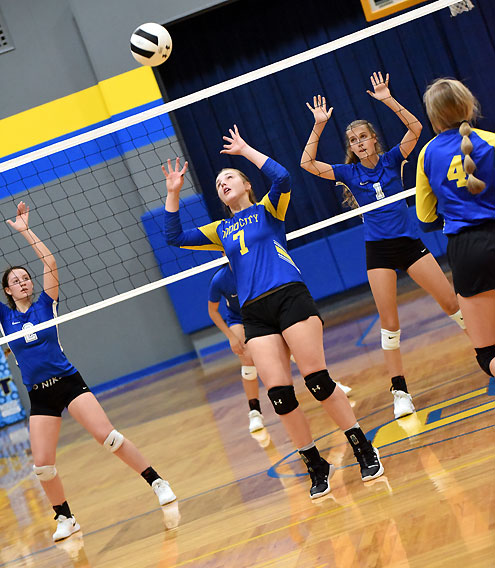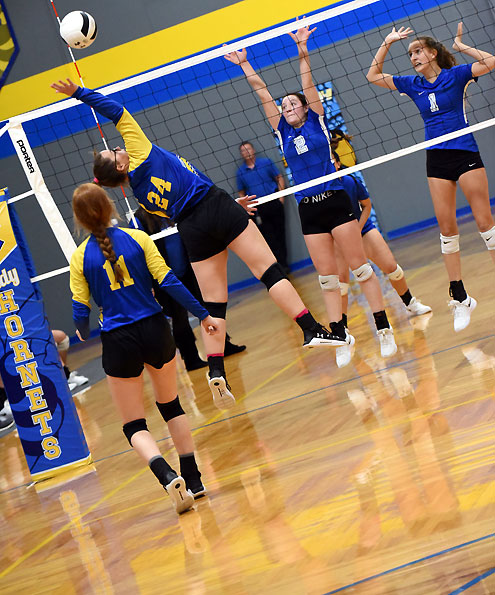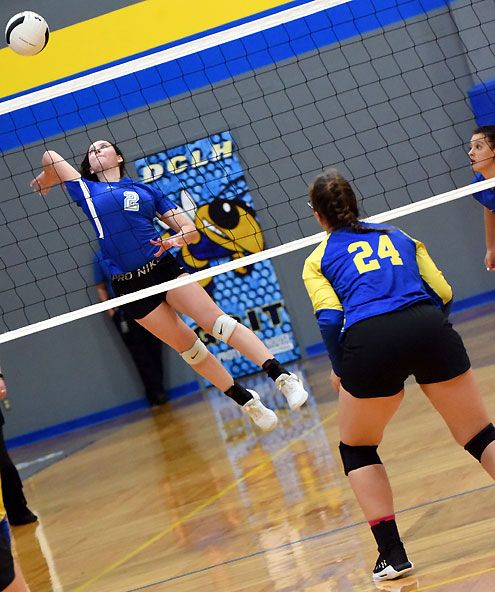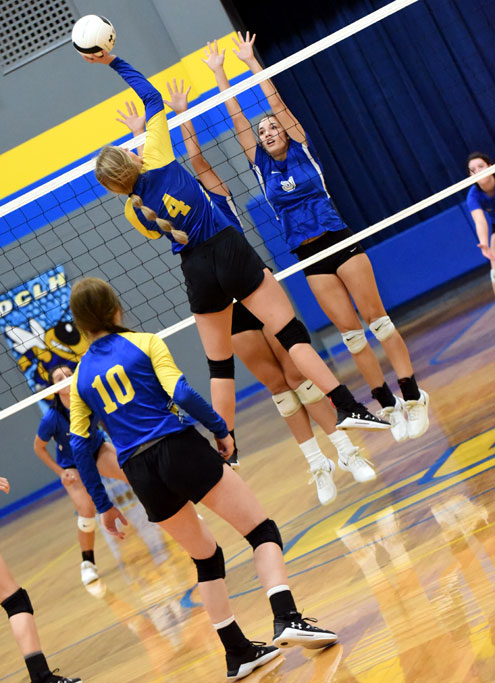 photos by Allen Rich