By Allen Rich
Dodd City, Texas -- With the start of basketball season less than a month away, fans of the Dodd City Lady Hornets are anxiously marking days off the calendar and looking over the Texas Association of Basketball Coaches preseason poll that has the Lady Hornets ranked No. 2 in Class A behind an old nemesis, Nazareth.
Dodd City has advanced to the Class A title game for the past three years, only to fall to Nazareth in the championship.
The Lady Hornets will host Bells November 19 to tip-off the 2019-2020 season.
Dodd City will return eight experienced athletes, including four with all-state credentials.
Journie Hilliard
Returning seniors are Delaney Pilliod and Cassidy Herron; the junior class includes Journie Hilliard, Dani Baccus and Braylee Cowan; and sophomores are Kylee Graves, Tori Dotson, and Ali Preas.
Pilliod and Herron were TGCA all-state, TABC all-region.
Hilliard and Baccus were TGCA all-state, TABC all-state.
Newcomers will be freshmen, Rion Baccus and Lindsey Mauppin.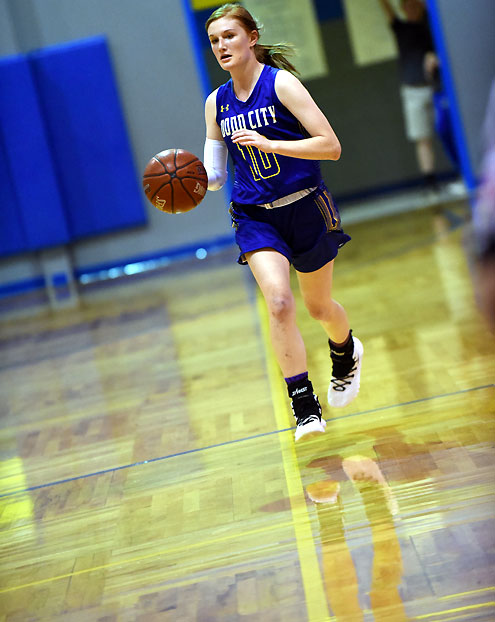 Dani Baccus
At the helm is Dodd City head coach Alex Stephenson, who has compiled an envious 182-18 record in seven years that include six district championships, five regional tournaments, three regional championships and three-time state runner-up.
"Our strengths this season will be experience, toughness, and togetherness," predicts Coach Stephenson. "We return eight varsity players from last year's roster and the majority of our roster has played in a lot of big games. This group's togetherness is huge; they really share the ball. Defense is something this group hangs their hat on. I think they will continue to get better at that as well."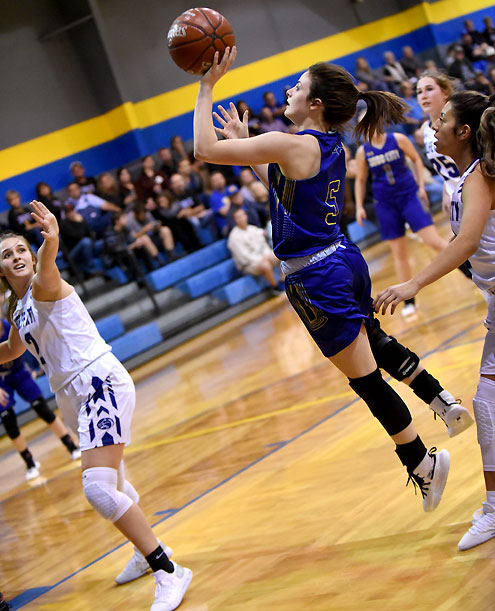 Cassidy Herron
The ardent fan base at Dodd City is almost as well known as the gifted teams from this town that have represented Fannin County at the state level.
"The best thing about coaching at Dodd City is the ability to have high expectations and everyone is bought into it," Coach Stephenson remarks. "The support, the buy in, and the commitment at Dodd City is something I admire most."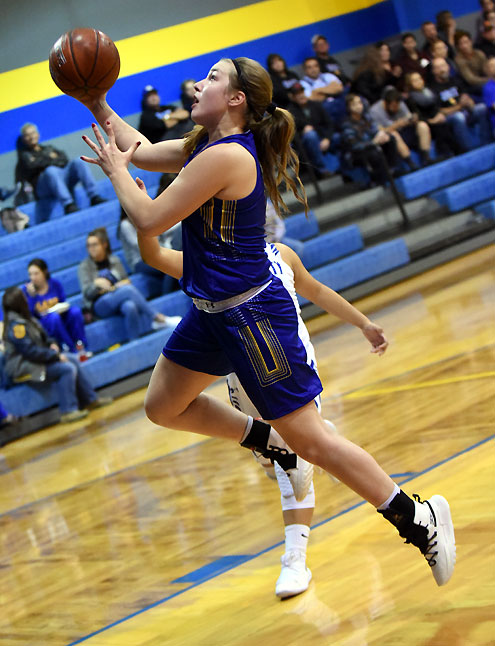 Delaney Pilliod
photos by Allen Rich